The American Dream is a concept that some believe is outdated and irrelevant, while others believe it is still achievable.
People first spoke of the American Dream in 1931 when James Truslow coined the term in his book, Epic of America. At the heart of this dream is the idea that individuals must work hard to succeed. If they work hard, they will be successful regardless of background. It's a meritocracy; even lower-class individuals can make their way with hard work. This concept of pulling yourself up by the bootstraps and working your way up the ladder has been ingrained into the minds of Americans since the Founding Fathers included the phrase "Life, Liberty, and the pursuit of Happiness" in the Declaration of Independence.
But the validity of the American Dream is up for debate.
Melinda Messineo, the chairperson of the department of sociology at Ball State University, says the idea of an American Dream shifted after the 2008 recession. Americans became accustomed to job loss, wage stagnation, and reduced homeownership. With that, if an individual works hard, his or her success is not guaranteed.
Ball Bearings spoke with three American citizens from different backgrounds to take a look at the different ways the American Dream might be perceived today.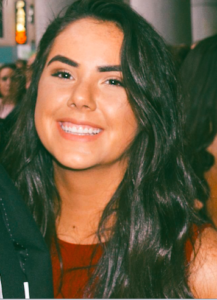 Kathleen Byrne
Kathleen Byrne is a twenty-year-old student at Columbia College Chicago studying radio. She grew up in a middle-class family in which her father runs a construction company and mother stays at home. Kathleen continues to live at home with her family while she attends Columbia and has worked since the age of sixteen.
I think the American Dream is being successful in whatever career path you choose and having a happy and healthy family. But I kind of feel like it is realistically unachievable. In any career, there is always a higher position you could reach or something you could improve on, and the perfect family doesn't exist.
I think my grandpa is a good example of that. He came here from Ireland when he was fourteen and had to start working the day after he got here. He didn't stop working until he was forced to retire. Even though he had a good marriage and family, he struggled everyday and never really made a ton of money. The American Dream made it seem like you could work and afford a great lifestyle and have a happy family, but they struggled a lot.
I think the whole American Dream thing started back when everyone was first immigrating here. I don't think it's a bad thing that your life can never be perfect. My dream is to just be happy with my life, and I don't want the American Dream or whatever. I just want to be happy with my career regardless of how much I make or where I end up, and I want to have a family. That's my dream.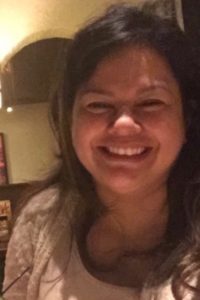 Sylvia Delgado:
Sylvia Delgado is a forty-one-year-old Hispanic mother from Brookfield, Illinois. She has three children at home and a daughter at Ball State University. For many years, she worked in operations management for a distribution center where her main focus was project management, until she decided to stay at home to devote her time to her family.
I think there are varying degrees of the American Dream. For me personally, it's the ability to live freely and – if you don't worry about the opinions of others – you can live peacefully. I don't believe the American Dream is an amount of annual income or the material things you possess. I think it's the freedom afforded to you to pursue those things, if you so choose. The American Dream is the pursuit of happiness.
I am no longer in the workforce. I had a high-paying job and very little time for my children. I was rarely on vacation and missed several school functions and outings. I have chosen not to return to work and to spend more time with my family, and it has been wonderful.
Whether or not it can be achieved depends on an individual's drive. I believe it requires hard work and dedication. Of course the scale is not balanced for all, as some have to work harder than others to achieve similar goals. Take a look at women in the workplace still making less than men for the same job. Sexism is one issue. Age discrimination and racism are another.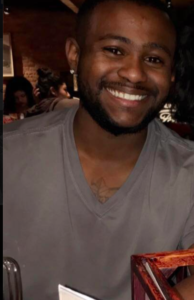 DeOnteya Sims
DeOnteya Sims is a twenty-one-year-old high school graduate from a suburb of Chicago who currently works at an information technology corporation while attending a community college. He comes from a working-class, African-American family and now supports himself with his income.
I would say the American Dream is just finishing school and getting a job in what I went to school for. It's starting my life and having a four-bedroom house with my wife and three kids and living well. It's being happy with your family at a comfortable state in life and continuing to progress with life.
I measure happiness by personal successes, because your work ethic will speak for how you succeed financially. That's my American Dream because growing up, I never really experienced a real family. Mine split up before I was born. I want better for my kids so that they can experience what I didn't. I do think the American Dream is achievable, because I've had a vision since I was thirteen years old that I had to be successful, and to show my kids how to be successful by working hard.
For some, the American Dream remains the same: With hard work comes success and happiness. For others, that dream never existed. Social changes throughout history, institutional discrimination, economic hardship, and what individuals were raised to believe contribute to a divide in how we perceive the American Dream, and whether or not we think it's possible.
Ball Bearings has edited statements for clarity.