Village bar has unique starter
$9.95
Don't let the name scare you; gator balls are one of the hottest appetizers at Brothers Bar and Grill in the Village.
These chicken breast wedges are wrapped in thick slices of applewood smoked bacon and filled with creamy pepper jack cheese and jalapeños with a house made peppercorn ranch on the side.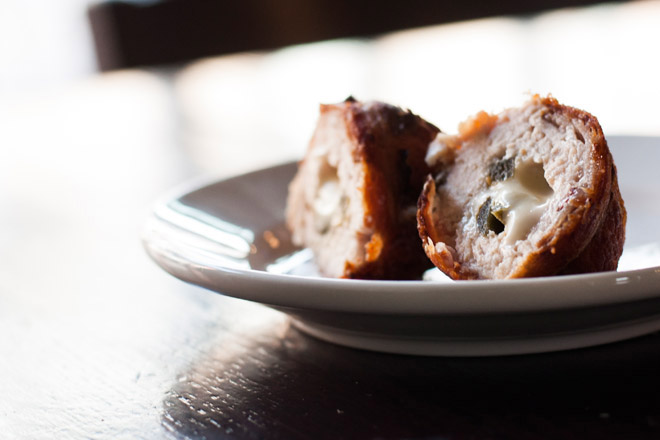 Part of the appetizer's popularity comes from being very unique, according to waitress Nikki Alexander who has worked at Brother's since it opened in October.
"[Gator balls] are one of our best sellers. They are really unique to us so I think that's why people get them," said Alexander. "You can't get them anywhere else."
The appetizer comes with four of the gator balls and is a great start to any meal.
Looking for a new book or album? Tired of eating the same grub or beverage? REDL is your weekly guide on what to read, eat, drink and listen.