After a two-day beach party, which required filling the entire first floor of Dill Street Bar & Grill with sand, Ball State alum Shane Nelson remembers the hours it took cleaning up afterward with co-workers and friends.
"I can't even tell you all the ridiculous pieces of clothing and random stuff we found in that sand," Nelson said.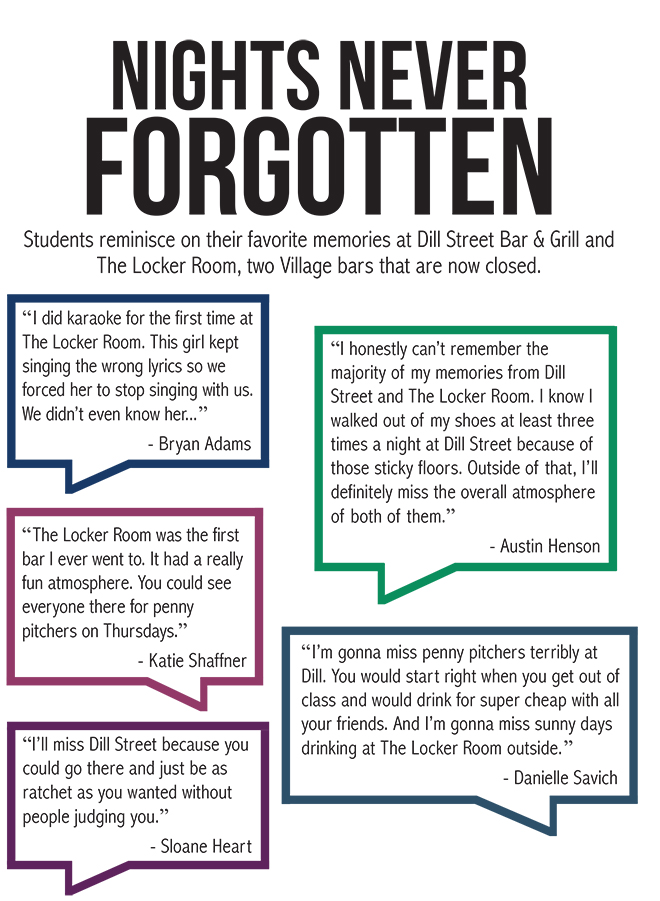 As a bouncer at Dill Street for five years, Nelson remembers the craziest nights of his job. During his first few years working there, he said there would be close to 1,000 people who would come through the door each night, even on weekdays.
"People would wait hours outside just to get in," he said. During the last few months of 2014, a handful of people sat in the once buzzing bar.
"When I heard Dill was closing, I couldn't believe it," Nelson said. "If you were to ask any Ball State student three or four years ago if they thought Dill Street would ever close, they would just laugh. No other bar could ever compete with Dill Street. That bar revolutionized the nightlife in the Village."
Nelson said what made Dill Street stand out was that it was the only place people could really go to dance. Even if you didn't like to dance, Nelson said the old Dill Street had an upstairs where people could go to look down and laugh at those dancing below.
He said he thinks that eventually, people are going to miss the fun they had at Dill Street.
"Everyone complained about how 'dirty and nasty' Dill Street was, but they came back night after night," Nelson said. "Even in the freezing cold people would wait outside for the doors to open on a Friday night."
In the absence of Dill Street and The Locker Room, only a handful of local bars remain for students choosing to have a night out in the Village. Despite rumors, each bar plans to stay open at this point. Workers at the remaining bars have come together as a part of the Village community, and they open up about what it means to be a Village bar.
The Chug
Phil Juskevice stands behind the worn and carved counters of The Chug. Customers pull up chairs, drinks drip over the names scribbled into the wood and he takes another order. As the general manager of the bar for the past eight years, he has seen many students and locals pass in and out of his business, and he has seen many changes in the Village.
Although he loves the busy weekends when lots of students come out to sing karaoke, watch live performances or grab a drink, some of his favorite nights are when there are only a few people in the Village's 45-year-old bar. It is in those moments where he can have real conversations and build relationships with his customers.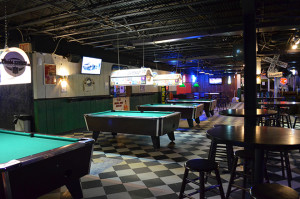 "It's nice on a Sunday or Monday when you can just kind of sit back and just talk to your customers," Justevice said. "Find out what's going on with them, find out what's going on with school, find out what's going on with anything."
This has been Juskevice's driving business model over the years. Part of being the owner of the Village's oldest bar means he gets to respond to the wants of the students and community, rather than reporting to someone higher up. Despite rumors, Juskevice said, the thought of closing the Chug has never crossed his mind.
"I think that's what separates us," Juskevice said. "We're your typical college bar. We're not the chain or the shiny new toy. We've been here since 1970. We're established. The owner is a Ball State alumni, and we're a Ball State bar."
Justkevice said he would hang out at The Chug even before he started working there. The relationships he has built with other members of the Village bar community have been one of the best parts of his job. These relationships are what made the closure of some other local bars sad for him.
"We're all a close knit group," Justkevice said. "Locker Room people, Dill Street people, Chug people, Cleo's people… everyone's a tight-knit group and it's kind of depressing to see these local businesses getting closed down."
Check out:
Kamikaze Karaoke on Thursday nights
Free pool on Tuesdays and Wednesdays
D Luxe
On a Friday night above The Cup, DJ AD2A spins for another night as one of many live DJs at the newly renovated D Luxe. Matt Hurst, the owner and general manager, stands behind the bar and takes in one of his favorite moments: watching his customers let go and have fun. Even if the dance floor isn't completely packed, the moment takes him back to one of his favorite memories.
It was an unusually warm homecoming day in 2014, when Hurst opened his bar early for "Breakfast Club," a place for students to tailgate before the football game. Planning to close at noon, Hurst was shocked when the afternoon rolled around and people continued to fill the bar. Tailgaters turned to parents, parents turned to alumni, and once the football game ended, it turned into everyone coming out on one night.
"We opened up at 8 a.m. and we didn't close until 3 a.m. that night because we had people in here all day long," Hurst said.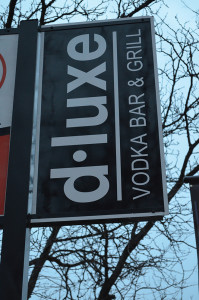 For Hurst, the more businesses an area has, the more likely it is to be a destination. That's why he thinks the remaining bars aren't competing, but working together.
"I definitely feel like it is a kind of a community, now more so than it was in the past," Hurst said. "[We are] kind of realizing we are the only bars left. We aren't really fighting against each other. I've never really looked at it as competition. I think that each of our bars are different and we offer something completely different."
After the closure of Dill Street, Hurst said he feels like his bar's rotating DJs and dance floor make D Luxe a destination for those wanting a place to go and dance. During the rebranding he worked on, he also brought local beers to the bar, going from serving only two beers to having over 35 from all around Indiana.
Hurst continues to see crowds coming to his bar, and said he never looks to outside factors as affecting his business. For him, he just wants to see everyone having a good time.
"As a business owner, I've realized that when you change your focus on making money to making customers happy and making customers have a good time, that leads to success," Hurst said. "Just being in here and seeing everyone in here having a good time, having fun, forgetting about everything they have going on, I think that's the best feeling."
Check out:
Over 15 flavors of 24-ounce Long Islands, served in Ball Jars
$2 Tuesdays, where everything is $2
Cleo's
As a bar near the once lively Locker Room and Dill Street, Cleo's Bourbon Bar is now surrounded by empty neighbors. Despite changes in nearby businesses, students continue to stream in for fishbowls and specials. Lauren Kopf, the manager of Cleo's for the past year, said one of her favorite parts of the job is creating customized cocktails for customers and talking about boutique bourbons with people who love whiskey.
Although Kopf said the Village has been impacted as a whole, she said Cleo's values new businesses that add diversity to the community.
"We are very sad to see The Locker Room and Dill Street close their doors," Kopf said. "These bars were a part of Ball State's Village for a very long time and it's unfortunate they couldn't survive."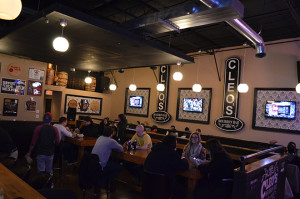 Although penny pitchers at Dill Street and The Locker Room are gone, students can now stop in on Fridays for penny pitchers at Cleo's. Tuesday nights are also buzzing in the bar, as students enjoy tacos, margaritas and Mexican beers. This is a recent addition the bar has started, by partnering with Sir Nachos.
Kopf said the specialty fishbowl cocktail is the drink that many customers enjoy ordering, and it is one of the best features of Cleo's.
One of Kopf's favorite memories is similar to Hurst's. Cleo's opened early on homecoming morning, serving eggs, toast, mimosas and more. Kopf said homecoming was a day and night full of memories.
"Homecoming this past fall was probably the best shift I have ever worked," Kopf said. "The whole place was so alive with this happy vibe and even the working staff had a blast."
Check out:
Trivia night on Thursdays
Penny pitchers on Fridays from 6-10 p.m.
Be Here Now
Neal Soley leans over to someone sitting at the bar on a Wednesday evening. "What would you say your favorite memory here has been?" he asks, as he laughs and welcomes someone coming in through the door.
"The best ones I don't remember," the man at the bar responds. For Soley, who has worked as the executive director of daily operations of Be Here Now since its opening five years ago, his favorite nights are weekends, when an average of 10-15 bands perform from all over the country as well as bands from around the world.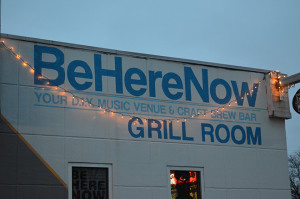 As a music venue that has a different goal and audience than a lot of the other bars in the Village, Soley said he hasn't really seen a change in his customers. He said part of the reason the other bars that closed might have suffered is because they share a niche crowd.
"We don't strive to be so much of a bar as more of a music venue," Soley said. "People who were coming out to see live music, when the other businesses closed, we were still doing what we've always done."
Overall, he said he has felt a sense of community among Village businesses, and that he tries to support other bars and hopes for the same support in return.
Students and locals flood the two-story bar to see bands perform, and Soley is content. For him, one of the best features of Be Here Now is that anyone from any background can feel accepted.
"That's always been something that we have always aspired to be," Soley said. "You've got some places where you might be different and some people might not like it, but there's really not a type-cast of person that is welcome here."
Check out:
Trivia nights every Sunday
Different live bands every Thursday, Friday and Saturday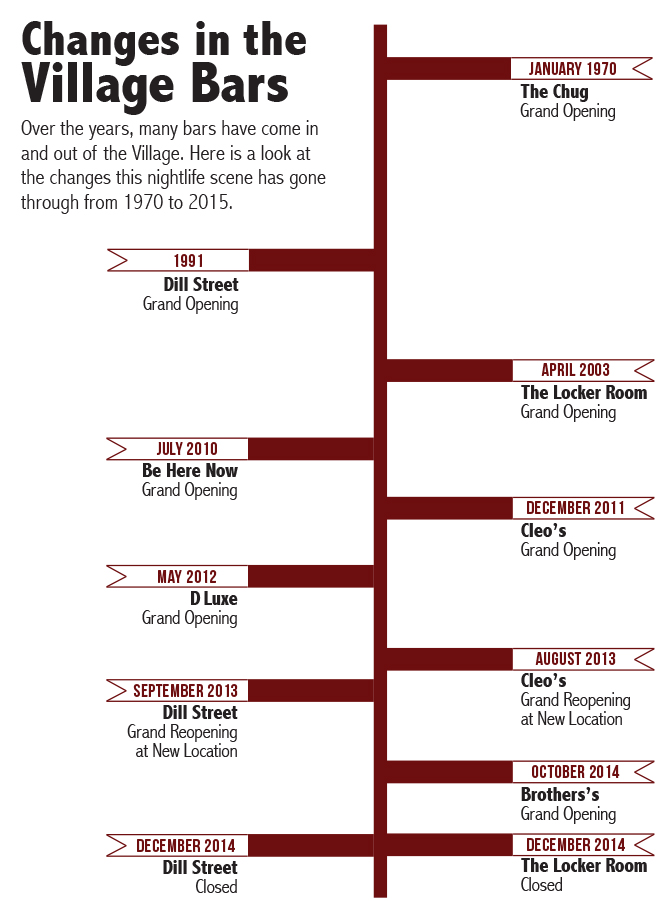 Despite the longtime favorite bars that have closed, and those that stay open, some students say they prefer Brothers Bar & Grill to the local bars. Senior John Filip is one student who spends most of his nights out at Brothers.
"Brothers has quickly become one of the best hangouts in Muncie," Filip said. "It's new, it's clean and it's always a good time."
Still, some students prefer their favorite local Village establishment. Each bar offers a distinctive atmosphere and different options to students. Employees at each find ways to keep their establishment fun and entertaining, even after saying goodbye to two of the bars.
On a Friday night, students no longer line up outside Dill Street or drink on the patio of the Locker Room, but they continue to fill the bars that remain in the Village, whether they have been there since 1970 or 2014.