When picturing a thrift store, it's hard not to think of racks and bins of old, gross and useless junk. Knowing how to shop secondhand for everyday items—not just Halloween costumes—is a skill to consider learning. Whether you are there out of need (50-cent shirts) or want (easy cheap way to remake your style), the art of thrifting can be mastered by all. Here are some tips for a successful secondhand shopping experience:
DOS
Do: Evaluate your closet prior to shopping. Get rid of clothes you don't wear anymore, and take note of what gaps need to be filled. Jasmin Shopp, owner of Vintage Shoppe Thrift & Gift in downtown Muncie, recommends, "Give back; take stuff there. If you're not wearing it and don't have a friend you can give it to, take it there! That's always nice to know you're giving."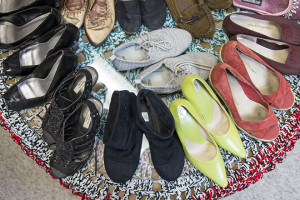 Do: Have a general idea of what you're looking for. Look up the full prices of these items, so that you know what you are willing to pay second hand.
Do: Wear formfitting clothes, like leggings and a tank top, and comfortable shoes that can be slipped on and off easily. This makes trying on clothing in the store simple, as some stores don't have dressing rooms. A hands-free purse, like a small backpack or crossbody bag, is ideal for optimal hunting.
Do: Set a time limit. As Shopp recommends, "Don't spend too much time digging through everything. You'll get tired of it—it wears you out." So keep in mind what items you went there for and seek those.
DON'TS
Don't: Expect to find something specific. The general list you make is more like a set of guidelines, not a grocery list. Having very precise items in mind will prevent you from other great finds, leaving you disappointed.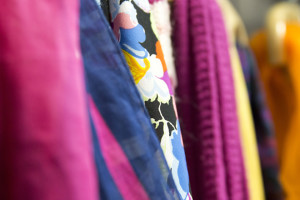 Don't: Assume the size on the tag is accurate. Items may have been stretched out or shrunk by the previous owner. Always try on items before buying or automatically disregarding them.
Don't: Allow yourself to be blinded by the low prices. Consider the use of each item and its place in your home. Do you really need 12 grandpa sweaters?
Don't: Buy anything without checking the care label. If it's dry-clean only, you must factor in that cost and effort. Is it worth it?
Don't: Assume items can be returned. Always ask an employee about the store's return policy prior to making any purchases.