The cushioned chairs sit in a near perfect circle in a room right next to the Counseling Center office. Light streams in through a window and reflects off a whiteboard. This is group counseling.
The service has been available at Ball State for years, but has been an increased focus for the Counseling Center in recent years. This semester there are nine groups covering issues ranging from eating disorders to alcohol abuse to anxiety issues. There are currently 45 total students enrolled.
"It's nice because you can relate to others that have the same concerns as you," said Dr. Hodorek, a psychologist and group leader of C.A.L.M., a group that focuses on anxiety. "You get support from more than just the one person."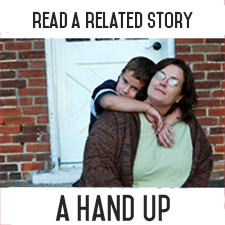 Ball State limits the number of individual sessions to 12 per semester, but students can attend group counseling throughout the entire academic year. The smallest group counseling has four members while the largest usually has eight with a maximum of 10. Each group has two staff co-leaders and lasts 90 minutes per session.
The top three reasons students visit the counseling center are for anxiety, depression and relationship problems.
According to MentalHealth.gov statistics of 2011, one in five American adults has experienced a mental health issue and one in 10 young people has experienced a period of major depression.
"This [mental health issue] is a trend across all university counseling services we're finding," said Dr. Boester-Dean, a therapist and a group leader for Journey to Wholeness, a counseling group for survivors of sexual trauma. "I think this is related to the general need of greater mental health services. I'm really glad we can provide that service to them and I'm glad group counseling can be a part of that as well."
Based on the intake evaluation and the preference of the student, the counseling center will recommend an individual or group counseling session.
Group counseling is for students who are trying to change their behavior and practice those changes with peers. It can also build a supportive network and students can learn how to use those support systems, Hodorek said.
"Another unique benefit is that clients learn they're not alone in their problems," Boester-Dean said. "They learn that other people are going through the same struggles they're going through."
Despite the benefits of group counseling, Hodorek said it can still be overwhelming to share in front of peers.
"Individual [counseling] is a lot more popular to people and probably less intimidating," Hodorek said. "It's just you one-on-one versus you in a group of students."
In the beginning, the facilitators tend to run the group, prompting students to talk about their struggles and what their goals are for the group. Hodorek said as the sessions go on and the group dynamics change, the intervention of facilitators changes. The students begin to run the session, as they get more comfortable sharing with each other.
Usually the group facilitators determine when the group is closed, which is typically when they have enough members for that group. By mid-semester, it's most likely that the groups are closed because they have reached their limit.
In recent years, group counseling has been portrayed more often in movies and television shows, but the perceived opinion of it hasn't changed with pop culture. Boester-Dean said there is still a stigma behind the help.
"Therapy doesn't necessarily mean you're crazy or that something is going really wrong, or you're not normal," Hodorek said. "That probably just means there is something going on in your life that stresses you out so much that however you normally cope with it, you can't."
Changing the stigma of using counseling services has taken time within the culture and will continue to be a struggle for those working in counseling services, both group leaders said.
Additionally, staff has to counteract the myths about group counseling that give students a false idea of what to expect. This adds another challenge to the job and can sometimes keep people from seeking help.
"I think another thing people worry about with groups is they are going to be forced to share their deepest darkest secrets and that's not true," Boester-Dean said. "We do try to challenge and push people to talk about what is bringing you [them] in here and what are your [their] concerns and helping them practice how to express pent up feelings and emotions, but no one is forced to say something that they're not comfortable or ready with saying."
Group and individual counseling is free at Ball State, a benefit for students they can enjoy while in college.
"It isn't something you have to live with the rest of your life," Hodorek said.