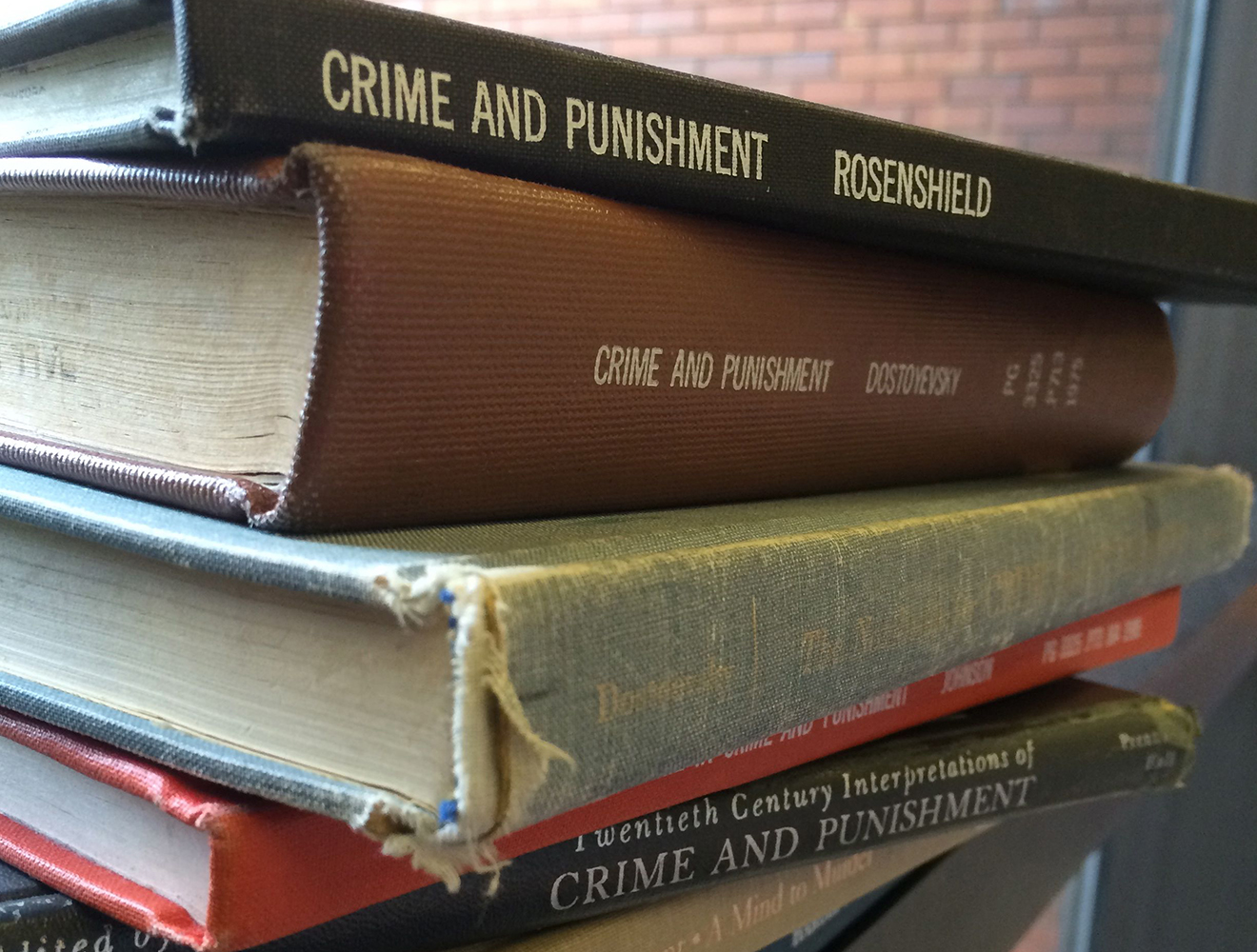 With an education that spans the areas of literature, philosophy, history and theology, Professor Jason Powell has read many books. "An intellectual historian by trade," he is entering his seventh year as an assistant professor of Honors Humanities here at Ball State. In an interview, Powell said that every year people say to him, especially after his class "I want to keep this going. I want to keep reading," but they do not know where to start. Because of this, Powell and colleague Professor Tim Berg each made a list of their top ten books to recommend to others.
Powell's list comprises books from his areas of expertise: literature, philosophy, art and theology. He said that he does not teach any of the books on his list, so that each student who asks him is given a complete list of new books to read. The list ranges from fiction to biographies and autobiographies to essays. He said that he stays away from recommending philosophical books because, he said, "Sometimes when people read philosophy without having a little bit of background in it, it almost makes it worse and they never want to touch it again."  "Good cultural criticisms," is how Powell describes his list.
Number one on Powell's list is the book "Crime and Punishment," by Fyodor Dostoevsky. The first time he read this book, he said, "I thought I was going insane. It gave me nightmares, it gave me bad dreams." But, he says, "Crime and Punishment" is so well written that "as the character descends into madness, you feel you are too. The novel, he said, is an existential commentary on the human condition, about the ethics of the Ubermensch rising to the top.
"Crime and Punishment" is about a young man, Raskolnikov, a former student, who commits a murder one night. He is wrought with guilt throughout the rest of the novel and often contemplates confessing. A series of events occur involving Raskolnikov, his family and other people he comes to meet throughout the novel. Raskolnikov ends up being persuaded to confess his crime and, while living out his punishment in Siberia, begins to recover.
Powell has written one fiction book, "On Becoming a God," which he hopes to get published. He is also in the process of writing a non-fiction novel about John Dos Passos and the lost generation writers. Other novels Powell recommends to students include essays, autobiographies and biographies and other works of fiction, all books that he chose from his areas of expertise, aimed to make students think.