Graduation-a word that brings so much excitement to seniors' ears. Counting down the days until the moment students cross that stage, they're preparing for the bigger journey that lies ahead. By perfecting résumés, applying for jobs and going into interviews, students get ready to face the real world.
But the road lying ahead may deviate from a studied major. Three Ball State students – two graduates and one soon-to-be graduate – are practicing unique careers. These students packed everything they owned to travel across the country, even the world, in pursuit of their dreams.
 Sam Sirmons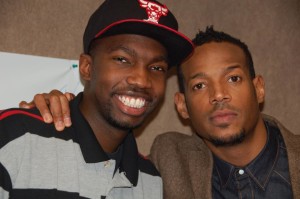 In the radio industry, people want to hear someone who has personality and makes you laugh.
Samuel Sirmons, Ball State University class of 2012, was a telecommunications major with a focus in audio productions. Being a personality all of his life, he hoped he would entertain people by announcing basketball games for WEBA. In college, people would approach Sirmons, telling him to work in radio. But he shrugged off the idea.
Sirmons was checking out Ball State Department of Journalism's Super Party, where all student media organizations present their work, when he found out about the university's student-run radio station: WCRD. He went to their meeting and got trained on how to run a show.
He made his radio debut on Feb. 25, 2011, on his first show, Feel Good Fridays. After completing his first show, he called his mom to tell her he knew what he wanted to do for the rest of his life.
Sirmons didn't have a mapped out plan of action when looking for a job after graduation. Not having a single guaranteed job opportunity, he packed $300 and the mindset that he wasn't returning to Indiana.
He landed an unpaid internship for V-103 Atlanta, where Sirmons was thrown in with night personality and hip-hop DJ Greg Street. He also got to sit in with the afternoon host, Ryan Cameron.
Sirmons success as an intern helped him climb the ladder of job positions quickly. He was hired officially in November 2012 as a board operator, working nights at the AM sister station and assistant to Cameron's lead producer. He was promoted March 2013 as associate producer, the title he holds today.
But his role changed when the lead producer called off two hours before the show aired at 6 a.m. Sirmons began the prep meeting and asked everyone to bear with him, but assured the staff they were going to have a great show. And they did.
From that day, the V-103 employees knew Sirmons was capable of producing a top-rated morning show.
"In my mind, nobody is going to outwork me. I get things done and I'm thorough and they saw that in me as an intern," Sirmons says.
Sirmons is currently learning to become a programmer, a broadcaster and a producer. Looking back to his college days, he never thought he would be a radio personality.
Kokomo, Ind., Sirmons' hometown, lost a popular urban station out of Indianapolis when it changed frequencies.  His mom remembers Sirmons telling her, "I'm going to bring good radio back one day." And he is doing just as he said in a different city.
Taylor Byrd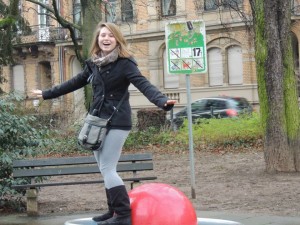 Students who get the opportunity to study abroad are able to experience another culture while furthering his or her education. One student experiencing those differences is senior English language arts education major, Taylor Byrd.
Byrd is currently overseas in Ramstein, Germany where she is a student teacher at the Department of Defense Dependent High School on base. To help prep for her future after graduation in May 2014, she has applied for a Fulbright English Teaching Assistantship in Malaysia and the Peace Corps. She made it through the first round of interviews for both programs and will know her status in May.
Byrd will remain overseas for at least a year. The Fulbright English Teaching Assistantship in Malaysia is a 10-month program and the Peace Corps is 27 months.
"My plan has always been to travel as much as I can immediately after graduation," Byrd says
By teaching English abroad, she is able to accomplish this. Her experience teaching in Germany has only increased her desire to travel more and teach in other environments.
Shenikiqua Bridges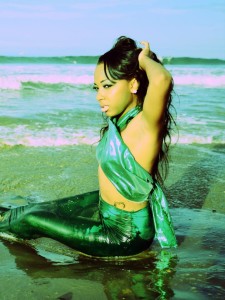 There are some people that go to school, complete their major and get a job within their field of study. But students like De'Sha Bridges, who majored in pre-law and legal studies at Ball State, find a second career path through a hobby.
Bridges currently works as a paralegal in a law office in Los Angeles. She describes her job as "pretty boring." Her office assists doctors in settling medical liens for workers' compensation cases. She said she never herself in this type of atmosphere, but rather working in family or criminal law. But the position presented a great opportunity and a different field of law to learn.
Though law is the main focus of Bridges' career, she says her hobby for modeling has increased since her move to California.
Living in Los Angeles, she says there are numerous opportunities for modeling gigs. Bridges has done modeling on the side since her freshman year at Ball State through the Trendz of Essence, a student modeling organization. Always wanting to live in California, Bridges says it was the best of both worlds.
"Casters know exactly what they want and they will not stray from the requirements," says Bridges.
Despite stiff competition, she has not had any problems getting a few shoot opportunities. Out of all the shoots she has done throughout her experience so far, it was hard to decide on a favorite.
"If I had to choose I'd go with my mermaid shoot with photographer and stylist Antonio Lee, and my character shoot as 'Yola Ming' with pop art photographer and stylist Kelli Anthony," says Bridges.
Though modeling is a side hobby for Bridges, she says she might consider a career in it, if an opportunity arises.
Balancing modeling and work doesn't seem to pose a problem for Bridges since she considers modeling a hobby. Though some of her modeling opportunities pay well, she tries not to have modeling take her away from her professional life.